Online Shop
[ecwid_script] [ecwid_minicart] [ecwid_searchbox] [ecwid_categories] [ecwid_productbrowser]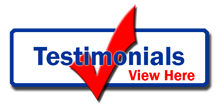 Testimonials/Reviews
Great customer focus by the team at JML.
Prompt follow up to my request for bespoke pipe covers.
Lead time adherence second to none and the Items arrived safely and in good condition
An excellent performance by the team at JML.
Thank you
Hi Phil, just want to say a big thank you for the gas pipe cover received today it was greatly appreciated and is a perfect fit.
Kind regards
Susan Grindrod
I have bought a nice modern house, built in 2014, which - unfortunately - had Mitras recessed meter boxes installed. These Mitras boxes (gas: G01134, electricity: M01126) are made of plastic, have flimsy hinges and one (plastic) lock whilst costing not a little. Over the few years this house has been standing, the meter readers would seldom bother to shut the meter doors properly after taking the reading which could perhaps be partly justified by the poor quality of the Mitras plastic locks. The unlocked doors would flap in the wind and the hinges would deteriorate both in the recessed-cavity part and on the outside doors.
In 2021, the hinges of both meter boxes finally expired and the doors were blown off for good so it would seem that both recessed boxes would have to be replaced. This would require qualified electrical / gas installers removing the meters, pulling out the recessed meters and putting in new recessed meter boxes. This would be a very expensive exercise and, if the plastic Mitras boxes were to be used again, the story would repeat itself in a few years time. Since such meter box repairs are the responsibility of the house owner, the only sensible option is to put overboxes on the existing recessed-cavity parts.
My Internet-based hunt for suitable overboxes yielded JML Hardware as a market leader for four reasons. Firstly, JML Hardware offer a wide range of good-quality, powdered-coated aluminium overboxes with each overbox having two solid metal locks, each lock having a long metal lip. Secondly, these overboxes are reasonably priced, especially if bought directly from JML Hardware. Thirdly, JML Hardware offer free advice about the best choice of the overboxes both through their Web pages and also by phone / email. Since there are quite a few meter box shapes / sizes around and the overboxes should fit snugly, this free advice is really valuable. Finally, the JML Hardware overboxes are delivered overnight at a reasonable shipping price which is really useful if rain pours down into a recessed electricity meter.
Overall, both the goods and the service from JML Hardware can only be described as excellent and long may it continue.
Testimonial/Review * Ordered goods one day got them the next day. Well pleased. Big thanks to Julie and Phil. Ace service. Would recommend this company.
Hi Phil,
Received the goods. Absolutely excellent. Spot on cheers.
Regards.
Paul
Testimonial/Review *Hi Phil, Box cover arrived today..i'd like to congratulate you and your company, well pleased with the box, the ease of fitting,lovely tight fit, absolutely great. regards Rich
Thanks for the great service you have given to us, will keep you're contact details for future use and recommendations
Successfully fitted OB4 this morning - bent the fixing sides in as advised, notched the bottom to clear pipe and used bigger diameter screws as plastic sides of old box a bit weak on one side.
> Thanks for all your team's help, right from initial contact everyone has been really helpful and professional.
> Mark
Ordered 11.00 am Wednesday-fixedin place 12.00 Thursday
Pipe boxing used for Fire Sprinklers. Fast delivery, perfect fit and good price. Cant ask for more
Just dropping you a line to compliment you on a high level of service and a nice quality product. The electric meter cover fits perfectly and looks smart.My questions were answered quickly and accurately over the phone prior to ordering . Keep up the good work and thank you very much.
After hunting high and low for several years we stumbled across JML. Filled in the form and with 5 mins had secured exactly what we needed. Goods were here the next day and fitted the day after.
Perfect service and will be back for more
Spoke to Phil on Tuesday early morning, gave him measurements of my damaged electricity box.
He immediately confirmed that I needed an OB8E cover.
I ordered it on line and it arrived at midday the next day ( Wednesday ).By mid afternoon I had installed it and it looked a "proper job". Not bad from purchase, delivery and install just over a day.Easy to install and a very good quality product.Excellent, helpful and friendly service.
Thank you so much to Phil and Paul. I had been searching for the right lid to replace my broken one for a while. I telephoned Phil and sent him photos of my broken lid. Phil advised me what I needed and kept in touch. When he knew Paul was going to be in Nottingham, he arranged for him to visit my property to confirm what was required. I ordered my replacement lid with Phil on Wednesday, and it arrived on Friday. It's a perfect fit and looks much smarter than the one which was originally in place. Excellent service. Thank you for your help and advice.
We have purchased 20+ meter boxes and gas boxes from Phil over the last month. The Gas boxes are all made to specific order with very agreeable lead times and the meter boxes next day delivery. The products are of fantastic quality at a great price. Communication is spot on.
Great work Phil, Thanks very much for a brilliant service.
Hi Phil,
I would like to thank you for my recent purchases of both gas and electric repair boxes. The initial support and advice was great and the product arrived very efficiently.
As you know, one of the boxes was the wrong fitting and this was dealt with immediately. The very next day you had sent someone out and replaced the box with no issues at all, its great when a company puts customers as their highest priority.
I can't recommend JML Hardware enough and I definitely wouldn't hesitate to recommend to others.
Thanks again
Craig
Testimonial/Review * We thought that we had a simple job to do, we needed to replace both our gas and electric meter boxes. Sounds simple eh... Well we went all over the place, many stocked elec but not gas (we needed them to fit over the existing)
I found Phil online, called him and he told me to send a picture of the two meters, then told me what I needed, they were dispatched next day and are now fitted. Thanks again Phil.
Fabulous company to deal with. We ordered the wrong size metre cover box and they couldn't have been more helpful. Thank you so much, we are thrilled. So glad we spotted your van whilst driving down the M6!
We as a company really appreciate your service that you provide . It is so refreshing to find some one who will go that little bit further to get the right product for the job.
If you ever need a ref just ask me .
Thanks Phil your a star
Leo- Grantchester Construction (Eastern) Ltd
Testimonial/Review * Many thanks to the JML team especially Phil for the excellent service and speedy delivery,will recommend you to family and friends.
Very pleased with the product (Meter Overbox) which is an excellent solution to an old problem.
Not being 'in the trade' I was worried about getting the correct meter box. The customer service was top notch. They told me what I needed to do to get the correct one, were happy for me to send in a photo and measurements to be sure and were even replying to me over the weekend! It made the process very simple.
I am shocked, a firm that I had never heard of before, delivering such a fantastic service, I want to buy more from them, just to benefit from the great experience again. They deserve the highest of accolades. Don't take my word for this, try them. These guys are the gold standard for all other UK traders.
It's Ben Mills. I ordered 2x (150x155mm) black pipepro soil stack protectors from your company jml hardware over the phone yesterday. I believe it was you that I spoke to………….
Excellent, they arrived this afternoon and are exactly what I ordered. – "And…….?" I hear you ask.
Well, after two whole days of trawling the internet for several different products, by many different suppliers, and the (excuse deleted) clusterf**k of problems I've had dealing with unreliable suppliers, and staff who haven't got a clue, it has made a pleasant change to find a company that does care about it's customers
My company deals with complete grounds maintenance, and I'll be coming to jml hardware before I go anywhere else in future, should I need a product in your range.
Great customer service, outstanding quality, and a rapid delivery time………….I'll not hesitate to recommend you to others.
Smashing job Phil, you and the rest at JML should be proud of yourselves, your level of service is becoming increasingly hard to find.
Thanks again
Ben Mills
Director
Grain Services Kent Ltd
Emailed Phil last Sunday with photos with problem with electric meter box, which seemed to have degraded. Now it's Friday and came home last night and the job was done. First class service and would definitely recommend.
Just want to say thanks for a great service. I ordered the overbox yesterday afternoon, and it was delivered by lunchtime today. It fits perfectly, was easy to install, and looks good as well. Wonderful.
Electrical over box delivered next day and installed in 15 minutes, an excellent product and excellent customer service
Order No: 391 Meter Box OB6 Just a short note to say I've received and have today installed the above box and am so very pleased with the end result.The old overbox I had was rusted through and I had almost given up on getting the correct size replacement box until I came across your website. Thanks again for all your help. Kind regards…..Ian
Many thanks for the 2 meter boxes. Excellent Service. Quick installation
A total transformation. They look excellent
First class service all round.
Sent of email requesting the details for correct overboxes for gas and electricity meters on a Sat, got a reply on a Sunday, which in itself shows committement.
Ordered the goods and with 48 hrs they were fitted, with extreme ease, they fitted perfectly and customer over the moon.
Sales and service are first class. Used these guys several times over the years and every time the service has been brilliant.
Thanks to everyone ... keep up the great work and great products
Hi Phil,
I would like to thank you for my recent purchases of both gas and electric repair boxes. The initial support and advice was great and the product arrived very efficiently.
As you no one of the boxes was the wrong fitting and this was dealt with immediately. The very next day you had sent someone out and replaced the box with no issues at all, its great when a company puts customers at there highest priority.
I cant recommend JML Hardware enough and I definitely wouldn't hesitate to recommend to others.
Thanks again
Craig
I needed bespoke pipe protectors in custom colours. The team at JML showed great customer focus in providing quotation and manufacture. First class lead time adherence.
I Please than the team at JML for the excellent performance.
What can I say absolutely brilliant service and delivery from this company. Dealt with Phil Leslie by email over the weekend and he confirmed the size overboxes on Sunday! The items arrived Tuesday and I fitted them on Thursday they look amazing.
Cannot say enough about the interest,knowledge and service have recommended them to everyone I see and people that have seen them are very impressed.
Thanks a hundred fold you appear to be the only company that cares!
Needed a replacement meter box and wasn't sure which one to get and so I emailed JML on the weekend and got a response within hours telling me which one to order! Then when I ordered the wrong one by mistake JML contacted me proactively within hours letting me know that they had changed my order based on the email exchange! Amazing service.
Latest news