For internal use (covers the inside of your letterbox) Accommodates all normal post including newspapers Key lock – 2 keys provided.
Offers protection for homes, businesses, schools and places of worship, all of which are under increasing risk from arson attacks and mindless vandalism.
Simple to install and maintain, made from sheet steel, complete with 316 Stainless Steel Piano Hinge. Powder coated in white Complete with fixings.
Dimensions (HxWxD): 550x320x100mm Costs only £34.99 plus VAT and delivery.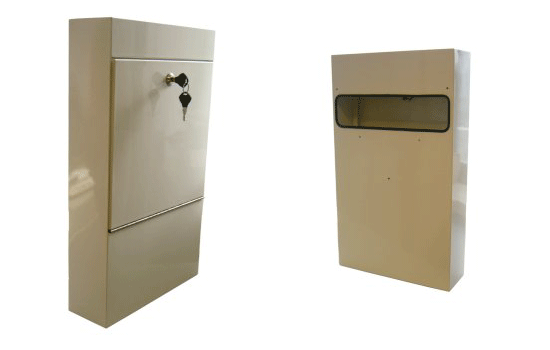 For more details please contact Stuart or Phil on 01942 715678, who will be able to answer any questions you may have. This item and many more are available in our online shop, see the categories to the right, click the link below or click 'Shop' at the top of the web site.