Carcass Repair Kit
Kitchen units can sometimes come in to disrepair, our carcass repair plates can avert the cost of an expensive new kitchen.
Carcass Repair Kit
ELIMINATE COSTLY REPAIRS!
ELIMINATE COSTLY CARCASS REPLACEMENTS!

Adjustable hinge support brackets that neatly and securely cover the damaged carcass area, enabling doors to be easily re-hung.
Manufactured in white powder coated steel, and supplied in boxes of ten pairs, complete with fixings.
Carcass brackets also available for 'lift-off' type.

Some of the more popular ones are below, though if you can't see the repair kit you are looking for, please call us and we will see if we can supply it.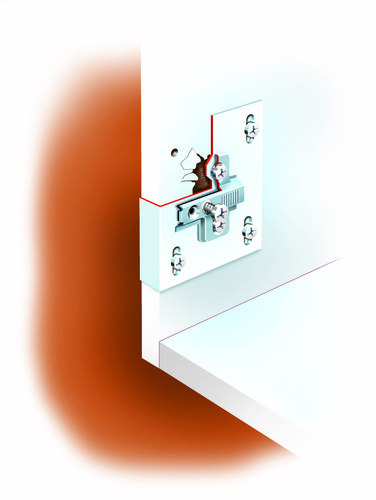 Mail
info@jmlhardware.com
Address
25 Smallshaw Close
Wigan
WN4 9LW