JML Hardware prides itself on the quality products and services it provides, our Kitchen Repair Plates for Kitchen Doors and Drawers are no exception.
We supply the trade and public with a vast array of products that can be used to repair rather than replace kitchen units and or their accessories.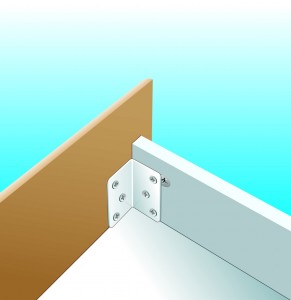 From carcass kitchen repair plates to kitchen door repair plates, we have got the best deals around right here on our web site.
All our Products are delivered in perfect order and at the best possible rates.
We have some of the cheapest prices in the market place, please view our online shop by clicking the kitchen repair plates categories to the right or by clicking the main Shop Area via the link at the top of the web site.
More information on all these products is on their own separate pages so it couldn't be easier to find the right kitchen repair plates for your carcass, doors or drawers. You can access these via the links from the top of the web site or by following the quick links at the bottom of the site.
If you need any more information or would like to talk to one of our specialists, please use the contact us page for all the different ways of interacting with us.